Contains: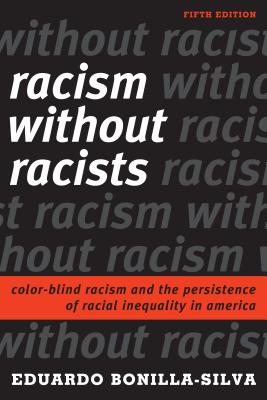 Racism Without Racists: Color-Blind Racism and the Persistence of Racial Inequality in America
by Eduardo Bonilla-Silva (Paperback)
Eduardo Bonilla-Silva's acclaimed Racism without Racists documents how, beneath our contemporary conversation about race, there lies a full-blown arsenal of arguments, phrases, and stories that whites use to account for-and ultimately justify-racial inequalities. The fifth edition of this provocative book makes clear that color blind racism is as insidious now as ever. It features new material on our current racial climate, including the Black Lives Matter movement; a significantly revised chapter that examines the Obama presidency, the 2016 election, and Trump's presidency; and a new chapter addressing what readers can do to confront racism-both personally and on a larger structural level.
ISBN-13: 9781442276239

Do Better: Spiritual Activism for Fighting and Healing from White Supremacy
by Rachel Ricketts (Hardcover)
Do Better is a revolutionary offering that addresses racial justice from a comprehensive, intersectional, and spirit-based perspective. This actionable guidebook illustrates how to engage in the heart-centered and mindfulness-based practices that will help us all fight white supremacy from the inside out, in our personal lives and communities alike. It is a loving and assertive call to do the deep—and often uncomfortable—inner work that precipitates much-needed external and global change.
ISBN-13: 9781982151270

We Still Here: Pandemic, Policing, Protest, and Possibility
by Marc Lamont Hill, Frank Barat (Editor), Foreword by Keeanga-Yamahtta Taylor (Paperback)
The uprising of 2020 marked a new phase in the unfolding Movement for Black Lives. The brutal killings of Ahmaud Arbery, George Floyd, and Breonna Taylor, and countless other injustices large and small, were the match that lit the spark of the largest protest movement in US history, a historic uprising against racism and the politics of disposability that the Covid-19 pandemic lays bare.
ISBN-13: 9781642594539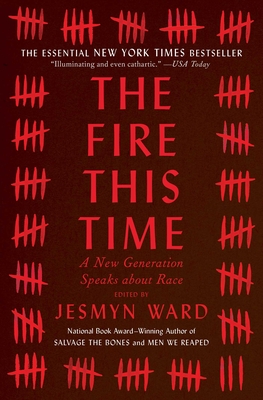 The Fire This Time: A New Generation Speaks about Race
by Jesmyn Ward (Paperback)
In this bestselling, widely lauded collection, Jesmyn Ward gathers our most original thinkers and writers to speak on contemporary racism and race, including Carol Anderson, Jericho Brown, Edwidge Danticat, Kevin Young, Claudia Rankine, and Honoree Jeffers. "An absolutely indispensable anthology" (Booklist, starred review), The Fire This Time shines a light on the darkest corners of our history, wrestles with our current predicament, and imagines a better future.
ISBN-13: 9781501126352