Contains: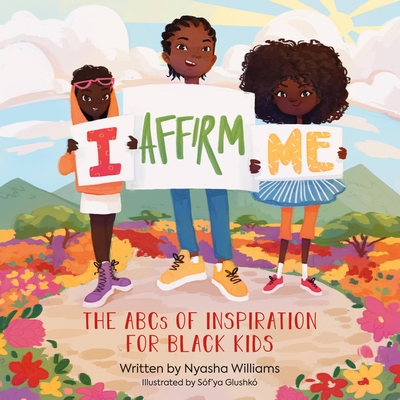 I Affirm Me: The ABCs of Inspiration for Black Kids
by Nyasha Williams, Sóf'ya Glushkó (Illustrator) (Hardcover)
Learn the power of language and love with this empowering alphabet book of affirmations to inspire and remind Black children of their inner power, strength, and worth.
​
From A is for Afro, to J is for Justice, to R is for Rally, this alphabet book offers affirmations featuring Black children and role models to help children nurture and embrace their authentic selves and to enjoy the magic of childhood.
ISBN-13: 9780762475605

Timelines from Black History: Leaders, Legends, Legacies
Foreward by Mireille Harper (Hardcover)
Erased. Ignored. Hidden. Lost. Underappreciated. No longer. Delve into the unique, inspiring, and world-changing history of Black people.

Black leaders, writers, civil rights activists, scientists, and more have influenced, inspired, and changed the societies we live in. This history book's pages are filled with the stories of these historical giants and their contributions to the world.
ISBN-13: 9780744039092

Marcus Makes a Movie
by Kevin Hart, Geoff Rodkey, David Cooper (Illustrator) (Hardcover)
Marcus is NOT happy to be stuck in after-school film class . . . until he realizes he can turn the story of the cartoon superhero he's been drawing for years into an actual MOVIE! There's just one problem: he has no idea what he's doing. So he'll need help, from his friends, his teachers, Sierra, the strong-willed classmate with creative dreams of her own, even Tyrell, the local bully who'd be a perfect movie villain if he weren't too terrifying to talk to.

Making this movie won't be easy. But as Marcus discovers, nothing great ever is—and if you want your dream to come true, you've got to put in the hustle to make it happen.
ISBN-13: 9780593179147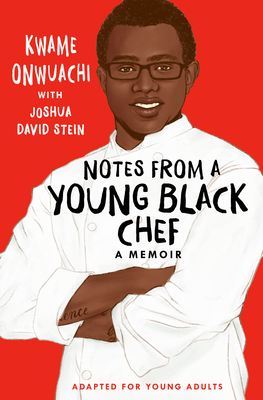 Notes From A Young Black Chef (Adapted For Young Adults)
by Kwame Onwuachi, Joshua David Stein (Paperback)
Food was Kwame Onwuachi's first great love. He connected to cooking via his mother, in the family's modest Bronx apartment. From that spark, he launched his own catering company with twenty thousand dollars he made selling candy on the subway and trained in the kitchens of some of the most acclaimed restaurants in the country. He faced many challenges on the road to success, including breaking free of a dangerous downward spiral due to temptation and easy money, and grappling with just how unwelcoming the world of fine dining can be for people of color.
ISBN-13: 9780593176009