Contains: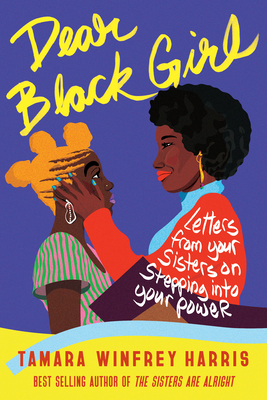 Dear Black Girl: Letters from Your Sisters on Stepping into Your Power
by Tamara Winfrey Harris (Paperback)
"Dear Black Girl is the empowering, affirming love letter our girls need in order to thrive in a world that does not always protect, nurture, or celebrate us. This collection of Black women's voices... is a must-read, not only for Black girls, but for everyone who cares about Black girls, and for Black women whose inner-Black girl could use some healing." - Tarana Burke, Founder of the 'Me Too' Movement
ISBN-13: 9781523092291

Chicken Soup For The Soul
I'm Speaking Now: Black Women Share Their Truth in 101 Stories of Love, Courage and Hope
by Any Newmark, Breena Clarke (Paperback)
Now more than ever, the strong, independent, courageous voices of Black women are being heard loud and clear. They share their truth about life, love, family, faith and hope in these 101 personal stories and 12 powerful poems. The world is listening.
ISBN-13: 9781611590838

Yoke: My Yoga of Self-Acceptance
by Jessamyn Stanley (Paperback)
Finding self-acceptance both on and off the mat.
In Sanskrit, yoga means to "yoke." To yoke mind and body, movement and breath, light and dark, the good and the bad. This larger idea of "yoke" is what Jessamyn Stanley calls the yoga of the everyday—a yoga that is not just about perfecting your downward dog but about applying the hard lessons learned on the mat to the even harder daily project of living.
ISBN-13: 9781523505210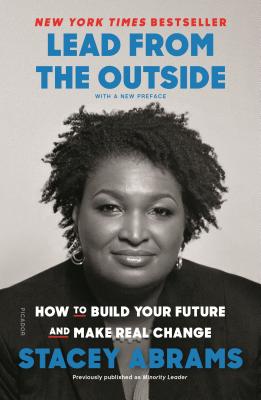 Lead from the Outside: How to Build Your Future and Make Real Change
by Stacey Abrams (Paperback)
Leadership is hard. Convincing others—and often yourself—that you possess the answers and are capable of world-affecting change requires confidence, insight, and sheer bravado. Lead from the Outside is the handbook for outsiders, written with the awareness of the experiences and challenges that hinder anyone who exists beyond the structure of traditional white male power—women, people of color, members of the LGBTQ community, and millennials ready to make a difference.
ISBN-13: 9781250214805