Contains: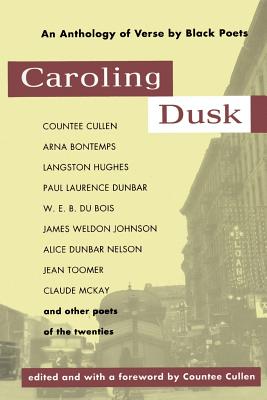 Caroling Dusk: An Anthology of Verse by Black Poets of the Twenties
by Countee Cullen (Paperback)
This selection from the work of thirty-eight poets was made by Countee Cullen in 1927. His stated purpose at the time was to bring together a miscellany of deeply appreciated but scattered verse.
Beginning with the work of Paul Laurence Dunbar, who, though there were black poets before him, is generally credited as the first black poet to make a deep impression on the literary world, the book includes the writings of James Weldon Johnson, W. E. B. Du Bois, Jessie Faucet, Sterling A. Brown, Arna Bontemps, Langston Hughes, and Countee Cullen himself, to name only a few.
ISBN-13: 9780806513492

African American Poetry: 250 Years of Struggle & Song (LOA #333): A Library of America Anthology
by Kevin Young (Editor) (Hardcover)
Across a turbulent history, from such vital centers as Harlem, Chicago, Washington, D.C., Los Angeles, and the Bay Area, Black poets created a rich and multifaceted tradition that has been both a reckoning with American realities and an imaginative response to them. Capturing the power and beauty of this diverse tradition in a single indispensable volume, African American Poetry reveals as never before its centrality and its challenge to American poetry and culture.
ISBN-13: 9781598536669

Collected Poems
by Sonia Sanchez (Hardcover)
Gathering highlights from all of Sonia Sanchez's poetry, this compilation is sure to inspire love and community engagement among her legions of fans. Beginning with her earliest work, including poems from her first volume, Homecoming (1969), through to 2019, the poet has collected her favorite work in all forms of verse, from Haiku to excerpts from book-length narratives. Her lifelong dedication to the causes of Black liberation, social equality, and women's rights is evident throughout, as is her special attention to youth in poems addressed to children and young adults.
ISBN-13: 9780807026526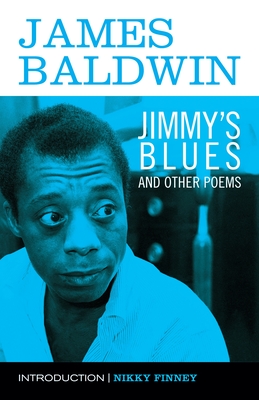 Jimmy's Blues and Other Poems
by James Baldwin, Introduction by Nikky Finney (Paperback)
During his lifetime (1924–1987), James Baldwin authored seven novels, as well as several plays and essay collections, which were published to wide-spread praise. These books, among them Notes of a Native Son, The Fire Next Time, Giovanni's Room, and Go Tell It on the Mountain, brought him well-deserved acclaim as a public intellectual and admiration as a writer. However, Baldwin's earliest writing was in poetic form, and Baldwin considered himself a poet throughout his lifetime. Nonetheless, his single book of poetry, Jimmy's Blues, never achieved the popularity of his novels and nonfiction, and is the one and only book to fall out of print.
ISBN-13: 9780807084861