Contains: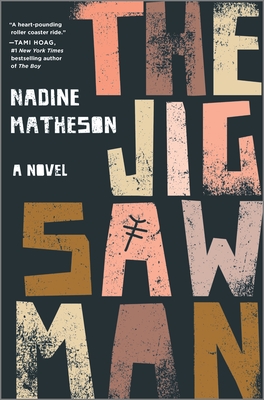 The Jigsaw Man
by Nadine Matheson (Hardcover)
On the day she returns to active duty with the Serial Crimes Unit, Detective Inspector Anjelica Henley is called to a crime scene. Dismembered body parts from two victims have been found by the river.

The modus operandi bears a striking resemblance to Peter Olivier, the notorious Jigsaw Killer, who has spent the past two years behind bars. When he learns that someone is co-opting his grisly signature--the arrangement of victims' limbs in puzzle-piece shapes--he decides to take matters into his own hands.
ISBN-13: 9781335146564

Gone Missing in Harlem: A Novel
by Karla FC Holloway (Paperback)
n her anticipated second novel, Karla Holloway evokes the resilience of a family whose journey traces the river of America's early twentieth century. The Mosby family, like other thousands, migrate from the loblolly-scented Carolinas north to the Harlem of their aspirations—with its promise of freedom and opportunities, sunlit boulevards, and elegant societies.

The family arrives as Harlem staggers under the flu pandemic that follows the First World War. DeLilah Mosby and her daughter, Selma, meet difficulties with backbone and resolve to make a home for themselves in the city, and Selma has a baby, Chloe. As the Great Depression creeps across the world at the close of the twenties, however, the farsighted see hard times coming.
ISBN-13: 9780810143531

Sorrowland: A Novel
by Rivers Solomon (Hardcover)
Vern—seven months pregnant and desperate to escape the strict religious compound where she was raised—flees for the shelter of the woods. There, she gives birth to twins, and plans to raise them far from the influence of the outside world.

But even in the forest, Vern is a hunted woman. Forced to fight back against the community that refuses to let her go, she unleashes incredible brutality far beyond what a person should be capable of, her body wracked by inexplicable and uncanny changes.
ISBN-13: 9780374266776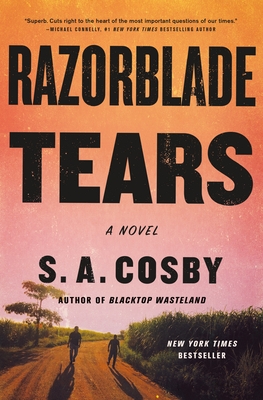 Razorblade Tears: A Novel
by S. A. Cosby (Hardcover)
Ike Randolph has been out of jail for fifteen years, with not so much as a speeding ticket in all that time. But a Black man with cops at the door knows to be afraid. The last thing he expects to hear is that his son Isiah has been murdered, along with Isiah's white husband, Derek. Ike had never fully accepted his son but is devastated by his loss.

Derek's father Buddy Lee was almost as ashamed of Derek for being gay as Derek was ashamed of his father's criminal record. Buddy Lee still has contacts in the underworld, though, and he wants to know who killed his boy.
ISBN-13: 9781250252708