Contains: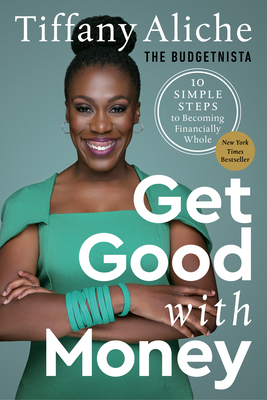 Get Good with Money: Ten Simple Steps to Becoming Financially Whole
by Tiffany the Budgetnista Aliche (Hardcover)
Tiffany Aliche was a successful pre-school teacher with a healthy nest egg when a recession and advice from a shady advisor put her out of a job and into a huge financial hole. As she began to chart the path to her own financial rescue, the outline of her ten-step formula for attaining both financial security and peace of mind began to take shape. These principles have now helped more than one million women worldwide save and pay off millions in debt, and begin planning for a richer life.
ISBN-13: 9780593232743

Investing Success: How to Conquer 30 Costly Mistakes & Multiply Your Wealth
by Lynnette Khalfani-Cox (Paperback)
With a foreword from investing legend Charles Schwab, Investing Success is a practical, easy-to-understand guide that helps people take control of their financial lives and avoid or fix common money management and investing mistakes. Even for those who have never invested before, author Lynnette Khalfani - a former Wall Street Journal reporter for CNBC - provides clear and straight-forward advice about how to invest profitably in today's market.
ISBN-13: 9781932450576

What to Do with Your Money When Crisis Hits: A Survival Guide
by Michelle Singletary (Hardcover)
From pandemics to recessions, bear markets to energy crises, life is full of financial setbacks. The hard truth is that it's not a matter of if there will be another economic downturn, but when. The important question to ask is this: how do you prevent a crisis from turning into a full-blown catastrophe?
ISBN-13: 9780358572107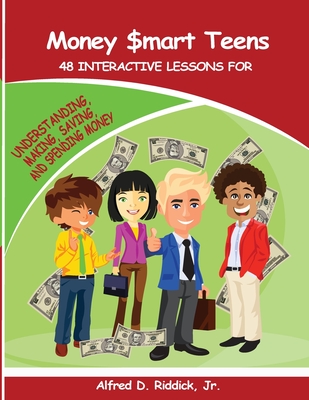 Money $mart Teens: 48 Interactive Lessons for Understanding, Making, Saving, and Spending Money
by Alfred D. Riddick, Jr. (Paperback)
Money $mart Teens is designed to help students establish a strong foundation in financial literacy. Each of the lessons will challenge, educate, and equip youth with the necessary tools to enhance their financial fitness. This workbook makes learning about money fun and exciting through a variety of exercises that are: -Engaging-Educational-Entertaining-Thought-provoking-Real-world financial scenarios.
ISBN-13: 9780991392926